Temporary Storage Containers Serve Multiple Needs on a Construction Job Site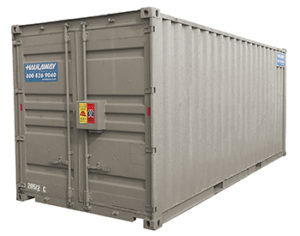 Temporary jobsite storage boxes play a crucial role during a construction project: they enable effective supply chain management, on-time project completion within budget, and worker safety and productivity, as well as provide peace of mind. Contractors who engage a reliable jobsite storage supplier early in the planning process and lease the adequate container sizes and quantity are better able to maximize their use of storage options and reduce the potential for challenges such as delayed starts, project interruptions, missing supplies, and theft to occur.
Affordable and Convenient Jobsite Storage Boxes
There are many ways to use portable storage containers on a construction site, but a few stand out. Temporary jobsite tool storage allows contractors to store valuable tools, documents, materials, and equipment on-site where workers can have easy and convenient ground-level access to them throughout the entire project. The efficiency gains from being able to keep expensive supplies and equipment well organized and close at hand cannot be overstated. Storing your inventory safely under lock is yet another advantage to using a heavy-duty, all-steel jobsite box, as well as the added benefit of protecting it from the harsh elements and inclement weather.
Less expensive and more convenient to use than off-site self-storage or warehouse space, jobsite storage boxes can be rented according to your specific needs and the duration of your project (including month-to-month rentals). Delivered quickly, directly, and ready for use to your construction site, portable storage containers make your job easier by providing hassle-free, secure solutions and added space where and when you need it.