Cheapest Storage Container in Seattle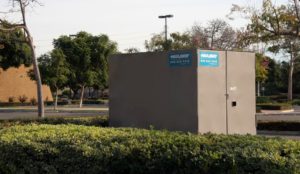 Are you searching for the cheapest storage container in Seattle? If yes, Haulaway can help you find an affordable rented storage container that best suits your specific needs. Our convenient and affordable storage solutions provide the space you need to stow your belonging during your project. When you choose a rented storage container from us, we will deliver it to your location. Often, we can deliver by the following day. After your project is completed, and you no longer need the container, we will promptly remove it from your premises.
Storage Where You Need It, When You Need It
Haulaway Storage Containers has worked hard to develop a reputation for providing solutions for helping people and businesses find the best and cheapest storage container in Seattle. We have been providing the western United States with affordable rented storage container options since we first opened our family-run business in 1968. Our steel containers are durable and designed to be water and weather resistant. They are versatile, and will arrive to your location in clean condition. In addition to residential rentals, we have also provided containers to industries such as construction, hospitals, offices, retail, schools, government, and more. We also offer sales of certain containers.
If you have been considering an expensive offsite storage facility, consider renting from Haulaway Storage Containers instead. It's the easier and more economic choice. We are proud to offer you options to find the cheapest storage container in Seattle.