Construction Shipping Container in Las Vegas, NV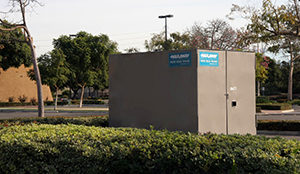 There's only one name you should trust when you need a construction shipping container in Las Vegas, NV; Haulaway Storage Containers. When you select this company for the best price shipping containers for all your needs you'll be sure to have a container that's secure and protected to store the valuable construction materials inside for your job. Whether you need a small container to house some of the more expensive fixtures for the bathrooms and cabinets, or you need several containers to ensure you have the space you need for a large project Haulaway can handle the job of providing you anything you need.
Quality Service Since 1968
When you rent a shipping container from Haulaway you have a variety of sizes you can choose from. The different sizes include ten, twenty, twenty-one, twenty-six and forty foot sized containers for you to choose from. Whatever construction shipping container in Las Vegas, NV you choose you'll enjoy the fact that it's made of 14 gauge steel with hard wood and steel floors. All storage containers are guaranteed to offer you the wind and water resistance you need to ensure the items you place inside will remain protected from the elements at all times.
Not only do you have the protection of your items from the weather with a construction shipping container in Las Vegas, NV from Haulaway Storage Containers, but you also have an affordable storage container that can be securely locked to keep out intruders. Many construction materials, such as copper pipes and wires are highly valuable and create targets for thieves, but with a shipping container from Haulaway you won't have to worry about the security of your items. Make sure when you need a shipping container for your construction site you choose the right name in the business with Haulaway.