Large Storage Containers Seattle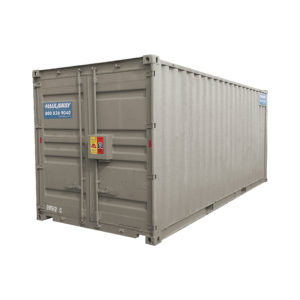 Do you know how large storage containers could help you within the Seattle vicinity? They can store vehicles, boats, furniture and personal goods during a remodel, excess inventory, construction materials, and anything else you can think of, making large storage containers incredibly useful. Instead of relying on expensive storage units offs-site, look to Haulaway for storage containers with affordable prices, convenience of on-site storage, and portability. Our storage containers have reasonable prices and save you money as there's no need to hire movers and a truck, or rent an offsite storage unit. All our units are easily accessible on the ground floor so they can be filled and emptied with ease. When you need an item in the unit, it is simple to access and conveniently on-site. If you are a homeowner needing to store holiday decorations or a builder wanting to keep construction equipment and tools nearby, our outside storage containers are a way to securely store your property close by. Our top of the line units can also be moved quickly and easily from site to site. We have the fastest delivery in the industry and will always deliver and pick up on time.
In addition, Haulaway is committed to having the best quality large storage containers in Seattle. With everything from water resistant construction to our patented security locking system, you can be sure that your goods are safe inside our durable and secure units. There's no need to worry about water damage or theft when it comes to keeping your items in our storage containers.
For large storage containers within the Seattle vicinity, keep Haulaway in mind for quality products, great customer service, and superior support for our clients. If you have questions or specific storage requirements, call our friendly representatives or fill out an online form for more information. We will help find the right storage solution for you.
RECEIVE A QUICK & FREE ONLINE QUOTE OR CALL US NOW AT 800.826.9040