Locking Storage Containers Phoenix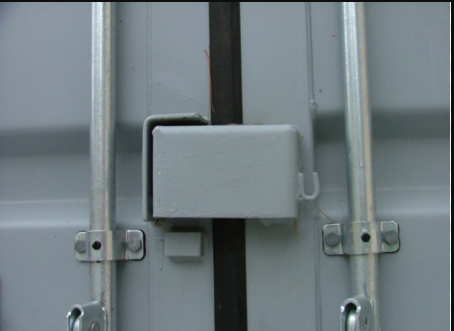 For secure locking storage containers in the Phoenix area, reach out to Haulaway for convenience and safety. With our patented Rhino Locking System, your belongings and equipment will always be secure, no matter where your unit is located. With weather-resistant 14 gauge steel construction and double doors, these are top-tier outdoor storage containers that offer protection against theft and the elements, rain or shine. We know that working with outside storage containers offers its risks and benefits, and we aim to reduce those risks and extend those benefits as much as possible.
Working with Haulaway means working with a company that offers security, convenience, affordability, and support. We craft all of our containers from steel and offer sizes that suit every need, ranging from 10 to 40 feet in length. We also offer custom sizes when needed, which is a service we can offer by handling all our own construction. We know that you have to trust that your locking storage containers will be secure anywhere in Phoenix and beyond, and we work hard to make it happen. Our outdoor storage containers work at virtually any location, from residential homes to business parks, and we always offer drop-off and pick-up for your convenience. Whether you need a temporary or permanent solution, we'll find the container the works for your needs. More affordable than a stationary unit with a monthly rental fee and more conducive to businesses that need to move their equipment from location to location, it's easy to see the appeal of mobile storage units.
Our locking storage containers are used by businesses throughout the Phoenix area, including those in government, education, medicine, retail, construction, and more. Our Phoenix office is conveniently located at 3515 E. Illini Street, and you can reach us toll-free at 1-800-826-9040 anytime. Call us now or go to our online form to receive your free quote.