Locking Storage Containers Salt Lake City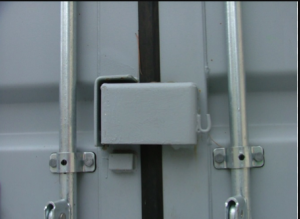 Looking for secure locking storage containers in Salt Lake City? Haulaway has everything you need to protect your belongings, records, and equipment. We offer two types of portable outside storage containers: cargo and roll-off. All of our units come with our patented Rhino Lock System, a high-security locking system that keeps your stored materials safe, no matter where you are. All of our outdoor storage containers are constructed with 14 gauge conex steel, which is not only durable and secure, but also weather resistant. Rain or shine, your equipment or personal belongings will be safe from heat or water damage.
Whether you need to store construction equipment at the jobsite or get your furniture packed out of the way during a home remodel, we have a unit that's right for you. Our roll-off models start at 10 feet and go up to 26 feet, with double doors on both ends of the 21' and the 26' for easy loading and unloading. They're ideal for retail, residential, or construction use. They're a top-of-the-line option for locking storage containers and can be delivered anywhere in the Salt Lake City area. For a heavier-duty option to store large construction materials, vehicles, and equipment, the cargo outside storage containers are available in sizes up to 40 feet, with double doors on one side for added security. With all of our containers, we offer drop-off and pick-up so you have convenient storage where you need it, when you need it, for as long as you need it. Our units are available for seasonal and temporary use, or as long as you need. If you're in an industry that operates seasonally, they're a cost-effective and convenient alternative to a stationary unit, where rental prices can climb quickly and you're still responsible for getting the equipment to and from the storage site. With storage located on-site, you're saving time, manpower, money, and stress.
Our locking storage containers are used by businesses throughout the Salt Lake City area, including those in government, education, medicine, retail, construction, and more. Our Salt Lake City office is conveniently located at 60 South 5100 West, and you can reach us toll-free at 1-888-822-8211 anytime. Call us now or go to our online form to receive your free quote.