Portable Storage Containers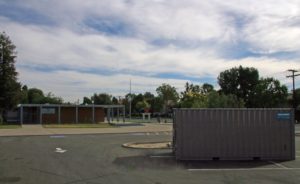 Can you think of all the ways to use portable storage containers? We can. At Haulaway Storage Containers, we offer the very best selection of mobile storage containers you'll find anywhere. A big claim, we know, but we're confident in the construction and usefulness of our products. All of our portable storage units are crafted from 14-gauge steel for maximum durability and security. With hardwood and steel floors, plus easy ground floor access, they're clean and easily accessible. Never worry about your property suffering damage from the elements, because our containers are water-resistant and tested to withstand the damp and the heat.
Clean and Secure Storage Containers
Regardless of what you need to store, we have a solution for you. Haulaway portable storage containers come in a number of sizes, from a 10-foot unit that offers perfect storage for homeowners to an extra-large 26-foot container that can house a vehicle or small boat. Need on-site storage for construction equipment and materials? Our custom-built 20 or 40-foot steel containers will be the perfect fit. With our patented high security locking system on every container, you'll know that your property is secure no matter where it is or where it goes. Mobile storage containers from Haulaway are the perfect solution for homeowners, construction sites, and anyone who needs secure, clean storage!
Whatever your needs, we'll help you find the portable storage containers that are right for you. With a number of locations throughout the country, we'll deliver your selected container right to your home or job site. Haulaway has been in this business for 50 years, and our dedication to quality products and great customer service shows in everything we do. Don't hesitate – call us today to speak with someone directly.
RECEIVE A QUICK & FREE ONLINE QUOTE OR CALL US NOW AT 800.826.9040