Roll off Container Tacoma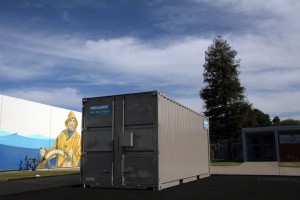 If you need to use roll off containers in Tacoma, contact Haulaway Storage today for a free quote! We rent storage solutions to people who need temporary storage at their home or business. Most uses are commercial, for example: construction sites, industrial uses, retail warehouses or stores, and offices of all kinds. Other industries that might need temporary storage are governments and schools. And of course some residential customers need temporary storage for any number of reasons.
Get a FREE Quote Today!
Remodeling a home or moving may mean that it is not convenient to have all of your personal belongings inside your home at once, because you may need to have certain rooms empty or cleared out to facilitate cleaning, staging, or construction work. In that case, it could be useful to put some of your things in a storage container that is parked right outside your house. When you buy a roll off container, you can move that shipping container around your site conveniently to transport goods and materials.
There are many reasons you might need temporary storage. Some of them could include: seasonal inventory if you are a store owner; or holding construction equipment or supplies in a secure location near your job site or business while you are not using them, for example at night. But whatever the reason you need a roll off container near Tacoma, you should contact Haulaway because we offer affordable, convenient, and secure Conex containers, and because we know the business like no one else. Check out our website and request a free quote today. You can also chat with us or give us a call.