Shipping Container Bakersfield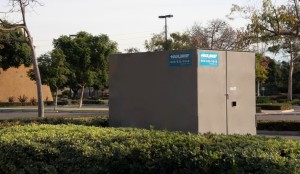 If you need a shipping container near Bakersfield, look no further than Haulaway Storage, because we have exactly what you're looking for. We rent conex containers to all kinds of industries and residential customers. We offer multiple convenient and affordable sizes. There are 20-foot as well as 40-foot containers. Both have double doors at one end and are easy to step into for loading and unloading and getting around inside the container. Our storage is clean and secure, and gives you the resource of extra space when you need it most. It's much more economical than building or buying extra space, when you may not need it permanently. If you have a retail store or a warehouse, you know the pains of an inventory that does not always stay the perfect size. Goods come and go. If you're importing and exporting, you may have an unbalanced amount of product at certain times. In order to make a profit, you need to have only the space you need, but you need to have enough space to store everything you have to store. That's where our shipping containers near Bakersfield come in.
Haulaway is Proud of our Customer Service…
…so give us a call today. If you need construction storage, we have a great history of providing storage to the construction community and we are excited to work with you to find a solution for your job site. Our conex containers can sometimes be delivered as soon as the next business day, so we're there when you need it. Because we both drop off and pick up the container, it's simple and smart for you.