Shipping Container Harrisville UT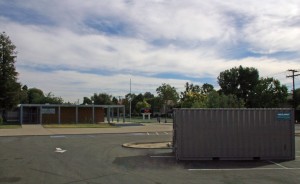 Make your job easier by renting a shipping container in Harrisville UT. Haulaway Storage Containers, Inc. offers a number of portable storage units that can be quickly delivered to wherever you need them. This will save you time, money and energy. It's the smart solution for your storage needs.
Haulaway got started almost 50 years ago. Back in 1968 we rented our containers solely to the construction industry. Within a few years we realized that the affordable, convenient and secure storage that benefited construction sites could also lend itself to other industries. Today we help homes, retailers, offices, schools, hospitals and many more. Renting a storage container from us takes all of the hassle out of storing your possessions. You simply tell us where you need the unit and we will drop it off, usually within one business day. We pride ourselves on being punctual. We always drop off and pick up on time, every time. When a shipping container arrives to your Harrisville UT property, it will be fully cleaned and ready for immediate use. We handle all of the details so you can focus on your task at hand.
The hardest thing you'll have to do is decided which storage container best serves you. We have containers that range from 10' to 40'. Every container is wind and water-resistant. Each unit is protected by a high security locking system. If you require extra security then our 20' and 40' units will do the trick. They are fitted with our patented Rhino Locking System. They are constructed of 14 gauge steel. Our 10', 21' 26' models come with double doors on both ends making for easier loading and unloading. It also creates a cooling through-breeze.
Haulaway Storage Containers will save you time, money, energy and headache medicine. Receive your free quote about renting a shipping container in Harrisville UT by going online or giving us a call. We take care of the storage so that you can take care of your job.