Shipping Container Kaysville UT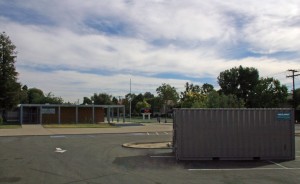 Say goodbye to your storage troubles by renting a shipping container in Kaysville UT. Haulaway Storage Containers, Inc. has been a trusted name in the storage container rental industry since 1968. Your selected unit will be conveniently delivered to your home or business. Having your very own storage container right onsite will save you time, money and energy. Take the hassle out of storage so you can focus on your project at hand.
How big or small is the job you're working on? No matter, we have the perfect unit to fit your needs. Our largest container tops out at 40'. You can fit everything and the kitchen sink in there. For medium sized jobs, we offer a 20', 21' or 26' storage container. For any smaller jobs, we have our 10' model. All of our units are built to protect against the elements and thieves. They are wind and water-resistant and fitted with high security locking systems. If you want your Kaysville UT shipping container to have even more protection, we've got you covered. Our 20' and 40' models are equipped with our propriety Rhino Locking System. They are constructed out of 14 gauge steel. They exemplify the highest standard of security found in the industry.
Now that you have your unit picked out you simply need to tell us where to bring it. We ensure that our containers are always cleaned before departure, that way they show up ready for your immediate use, and our drivers hate being late. They work hard to make sure your container arrives on time, every time. We have our system down to a science. In fact, we can typically have a shipping container sent out to your Kaysville UT address within one business day of you calling. Fast = efficient. Efficient = happy patrons.
Don't fret about storage any longer. Don't hassle with renting a moving truck and paying exorbitant prices for a unit that doesn't even come to you! Let Haulaway Storage Containers relieve that headache with our convenient, timesaving containers. Check online or give us a call to receive your free quote today.