Shipping Container Lindon UT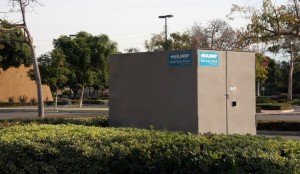 Would you prefer safe and secure or affordable when renting a shipping container in Lindon UT? Well, with Haulaway Storage Containers, Inc. you don't have to choose. You automatically get both. We don't think one should have to sacrifice quality for value or vice versa. Try us out and we know you'll agree that we are the best portable storage service around.
As mentioned above, we take security very seriously. All of our units are made of robust steel and come equipped with high security locking systems. If you demand even more protection from your storage container, please inquire about our 20' and 40' models. They are constructed of 14 gauge steel and are fitted with our proprietary Rhino Locking System. They represent the highest level of security found within the industry. It's not just thieves that our containers keep out. We have designed them to repel the elements, as well. Each unit is wind and water-resistant. When you order a Haulaway shipping container in Lindon UT you are getting storage that is strong, safe and protected.
Our storage container sizes range from a cozy 10' up to a cavernous 40'. The 10', 21' and 26' models have a clever design with double doors placed on both ends. This of course makes loading and unloading much easier. It also allows for a cool breeze to pass through. Whatever your job requirements are, we have the perfect storage option for you.
Haulaway Storage Containers is standing by ready to make your workload easier. When you call, be sure to ask for your free quote on renting a shipping container in Lindon UT. Fast, efficient, affordable and secure is what you get with Haulaway.