Shipping Container Riverton UT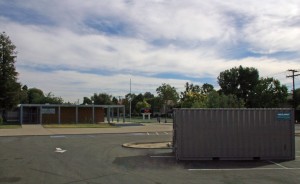 If you've been on the lookout for a quality shipping container for your Riverton, UT home or business, you've come to the right place. Haulaway Storage Containers is the leading industry expert in portable storage container rentals. With over 45 years of professional experience, we have the expertise and follow-through to ensure the success of your latest project.
Since 1958, Haulaway Storage Containers has been manufacturing industrial storage containers for construction use. While we do still rent our containers out for construction purposes, we've expanded our efforts to include virtually any use imaginable. From short 10' containers that can temporarily store office supplies and furniture during a remodel, to 40' behemoths that can store the entire contents of your home, we're sure to have the right storage container rental for you. Our wind and water-proof containers are constructed from solid 14 gauge steel, so you never have to worry about the safety of your belongings. All units feature sturdy double doors and hardwood and steel flooring. Simply put, we pay attention to the details.
We're the leading option for construction sites, hospitals, offices spaces and more. We offer convenient, secure, and temporary storage at all job sites, allowing you the freedom to store and protect your most valuable equipment. In addition to our security guarantee, we have the fastest and most reliable delivery service in the industry. With us, you can expect to receive your storage container by the next business day!
So when you're ready to order a shipping container to be delivered directly to your preferred location in Riverton, UT, give us a call! We'll calculate a free estimate while keeping your overall costs low, so you can focus on your project at hand.