Shipping Container Saratoga Springs UT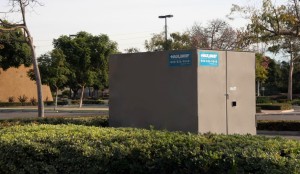 At Haulaway Storage Containers, we can quickly deliver a shipping container right to your front door in Saratoga Springs, UT. In fact, we offer the fastest shipping in the business! From the moment you place an order for one of our storage container rentals, we will process your order and deliver it promptly within one business day. You can't get much better than that!
Since 1958 we've made it our goal to become the best in the business, because we know our customers deserve the best service. Over 45 years ago, we started with just one delivery truck and 10 portable storage containers. Now, we've grown into a multi-state business, with service centers spreading across the Western United States. It's safe to say we've perfected the art of shipping container service, and we want to bring our convenient services to your Saratoga Springs, UT home!
We know you might be wondering, what are the potential uses and applications of a storage container rental? Say, for instance, you plan to remodel your home. While construction is ongoing, you will need a temporary storage solution for all your appliances, furniture, and belongings. Rather than spend a ton of time and money renting a truck to move your belongings to a storage unit and back, consider one of our shipping containers for the ultimate in convenience and accessibility. With options to choose from like 10 feet or 40 feet, our secure steel containers are versatile to your needs.
If you'd like more information about the choices we have to offer you, or just want to learn more about our company, give us a call today! We look forward to helping make your dreams of easy shipping container storage in Saratoga Springs, UT a reality!