Shipping Containers for Rent Near Me Denver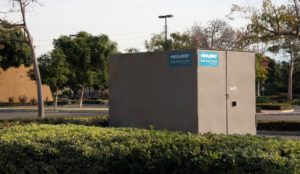 We know you're wondering, "Are there any shipping containers for rent near me in Denver?" When you're on the lookout for an effective storage solution that is both convenient and secure, shipping containers are simply the best value for your money. At Haulaway Storage Containers, we're the leading industry experts in portable storage container rentals. Allow us to share our decades of professional expertise with you in your quest for the perfect storage solution.
Colorado residents will be pleased to discover that Haulaway operates a handful of service centers scattered throughout the Western United States, with the nearest office only a 30-minute drive from Denver. Our service is so efficient that if you decide to order a storage container on a Monday, we can often have it delivered to the doorstep of your Denver business or residence by Tuesday.
From our humble beginnings in industrial shipping container manufacturing to the expansive business that we are today, Haulaway has been achieving success since 1968. If you've often asked where the best storage containers are for rent near me, look no further than our state of the art units. When you're in the process of a home remodel, our compact 10' containers are the perfect size for temporary storage. Perhaps you need a larger storage solution? No problem! Our units range up to 40 feet long, so you can rest assured knowing that all your belongings will be held safely and securely inside our wind and water resistant containers. No detail is spared, as all units feature solid hardwood and steel flooring in addition to sturdy double doors.
So if you know you could benefit from the convenience of a shipping container delivered directly to your location, then give Haulaway Storage Containers a call to set up your free quote today!