Storage Container Rental Boulder CO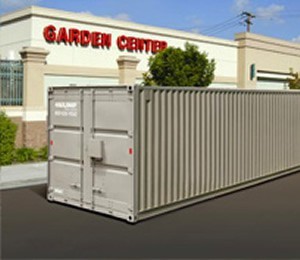 Customers who need storage container rental near Boulder CO, have trusted Haulaway for the last five decades to give them the convenient, affordable portable storage they need. We're the Western States' shipping container experts, and we want to rent you the container you need to make extra space for your next project or job.
Whatever business you're in, there will come a time when you need extra space! We've served schools and school districts in the Western states for years, and we could help your school with whatever its temporary storage need is today. Use our containers for athletic equipment, furniture, playground equipment, tools… whatever you can think of, you can store in our weather-resistant containers! Our containers are versatile and simple to use, so they're well suited to a variety of uses. They come clean and ready to use, because we understand our customers and we know that you need space without headaches. All our units have hard wood and steel floors, so they're suited to anything from recycling collection to temporary storage of this year's textbooks. Double doors on the end of our containers open wide and are at ground level, so loading and unloading is easy.
Our portable storage containers come in a variety of sizes. We have cargo containers, which are 8' wide, and come in 20' or 40' length. All cargo containers feature our patented "Rhino Locking System" for unbeatable security that you can rely on. We can also rent roll-off containers, which are mobile and could be moved around your site if you needed to access them at multiple locations. These smaller shipping containers are still 8' wide and come in 10', 21', and 26' lengths. The two longer lengths offer double doors at both ends, and all sizes have a high security locking system.
For storage container rental near Boulder CO, Haulaway is the right choice. Call or log on to our website today to get a free quote. However you contact us, we'll get back to you fast. If you fill out the form on our website during normal business hours, we'll get back to you within fifteen minutes. We're serious about customer service and serious about temporary storage.