Storage Container Rental Salt Lake City UT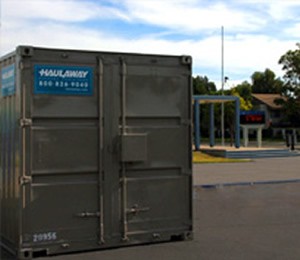 Need a storage container rental in Salt Lake City, UT? We've got you covered! Haulaway Storage offers a wide range of shipping containers in different sizes to suit your needs. With portable storage solutions, you can keep important items on hand without the need for an off-site storage facility. Our containers range from ten to forty feet, all placed at ground level for easy loading and unloading. All offer double doors for open access, while some feature doors on both sides for quicker access and also provide airflow on hot summer days. Our cargo containers feature the Rhino Locking System for added security.
You can't go wrong with storage space delivered directly to your property. We'll give you the extra space when and where you need it most. Whether it's a construction site, hospital, school, business or personal property, our shipping containers give you the convenience of additional storage while saving you time and money over traditional storage locations. Throughout the Salt Lake City UT area, our storage container rentals are perfect, no matter what you need them for.
Request an online quote or contact us today to learn more about our container options and how we can provide the perfect storage solutions for you. With delivery to the entire Salt Lake City UT area, we make storage container rental easy and convenient. Whether it's personal belongings you need out of the way during a renovation, expensive construction equipment on a job site or extra inventory at a retail location, Haulaway Storage can be the best options for all the extra storage you need!