Cheap Storage Container in Los Angeles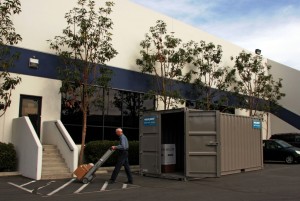 Do you need a cheap storage container rental in Los Angeles? Are you remodeling your home or office and have to find the cheapest storage container rental price to allow you a temporary storage space? If so, you're in luck. The most affordable rented storage container you can find comes from Haulaway Storage Containers. Their understanding of your needs during your remodel can provide you with the perfect container for the items you need to protect, but more out of your home or office during the remodel of your space. With affordable rates and highly competitive prices, you're sure to find exactly what you need while sticking to a budget.
Secure Storage Containers at Affordable Rates
Whenever a business expands at a physical location there can be some growing that needs to take place, requiring a rented storage container to hold some of the items that aren't needed on a daily basis. Even though Haulaway offers the cheapest storage container rental you can find, they are secure and your items will remain protected by using the patented Rhino locking system which is in place on every storage container. Looking for a cheap storage container rental in Los Angeles may result in your items being out in the open and unsecured; not with Haulaway, their prices are great and the security is amazing.
Most of the time, you see storage containers that are only one size, forty feet. In an effort to offer you the cheapest storage container rental for your needs Haulaway has several different sizes, ranging from ten feet to forty. Because they have a variety of sizes the cheap storage container rental in Los Angeles that you need is only a phone call away. It's easy to work with Haulaway when you need a rented storage container; they have convenient online bill pay and excellent service to bring you the shipping container that's right for your needs. For pricing, please fill out the Quick Quote form and someone will get back to you shortly!