Portable Storage Containers in Portland OR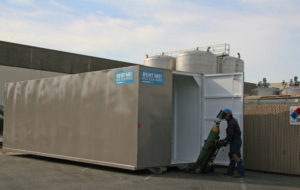 Don't you hate the fact that most companies offer portable storage containers in Portland OR of all the same size?  When you want container storage you want to be able to have the flexibility of a variety of sizes to choose from so that you can enjoy the right sized storage containers for your needs.  Haulaway Storage Containers will provide you with the storage container you need and give you the ability to show from five different sizes so that you have the one you want for your stuff.
These storage containers from Haulaway Storage Containers are made to be waterproof and give you the protection you need for your stuff.  It's important the container storage you have keep out the wind, rain and elements to make sure you can enjoy your items being in the same condition when you retrieve them as when you put them in the container.  With this in mind, Haulaway offers you the portable storage containers in Portland OR that will make it easy for you to enjoy the experience of utilizing a place to store your items on site.
Not only do you have five different sizes for the storage containers from Haulaway, but you will enjoy the fact they are made of thick steel and offer you either hardwood or steel floors to have the strength you need.  The right container storage will also give you the security you need of a great locking system, which you'll find when you choose Haulaway for the portable storage containers in Portland OR that you need for your home or business needs.  Give them a call today and enjoy the benefit of excellent products and the best service in the storage industry for you.