Shipping Containers for Rent in Portland, OR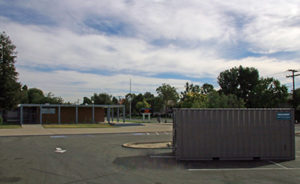 Haulaway Storage Containers offers a variety of shipping containers for rent in Portland, OR for you to choose from. While these shipping containers are meant for storage, they do offer you the flexibility you need for a variety of jobs whether they be at your home, at your office or out on a construction site. These storage containers are perfect for keeping items you need out of the workspace safe from harm and located in a place that is secure and protected from the elements that can wreak havoc on some items.
Offering the Best Storage Solutions Since 1968
Retail stores love to use shipping containers for the storage of their additional products during holiday times. With shipping containers for rent in Portland, OR from Haulaway these retail stores know they will receive a high quality storage container to give them the storage needed. When renting with Haulaway the shipping containers used are made of fourteen gauge steel and offer steel and hardwood floors to help make the affordable storage experience much better. Knowing items are protected from the wind and water while inside these roll off containers and conex containers helps ensure retail stores can offer their items to customers and know no damage has occurred.
Stores are not the only way these containers are used. Some shipping containers are used for home remodels and for construction projects. If there's a need to store items the shipping containers for rent in Portland, OR from Haulaway are perfect for the job. With five sizes to choose from including ten, twenty, twenty-one, twenty-six and forty foot choices these containers are perfect for any job a company or homeowner may have. When anyone needs added storage space, choosing the team at Haulaway to give them the space needed is the best choice they can make.