Storage Containers for Rent Near Me Seattle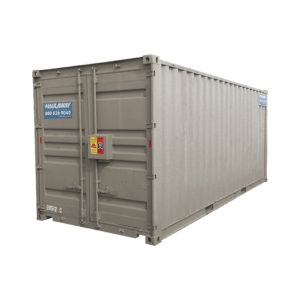 If you've been wondering, "Where can I find secure storage containers for rent near me in Seattle?" then you've come to the right place. With service spanning the entire Western United States, Haulaway Storage Containers offers exceptional quality and service at an affordable rate. We truly believe that our customers deserve the best, which is exactly what we deliver.
As the leading experts in our industry, we pride ourselves on our spacious, secure, and high quality storage units. These top of the line containers are constructed from a highly durable 14-gauge steel that is built to withstand the elements. Don't waste your energy worrying about whether your precious valuables are safe from tampering, as many of our units come equipped with our patented Rhino Locking System that allows you the peace of mind to rely on our storage. In addition, each unit features:
Sturdy hardwood and steel flooring
Double doors for easier access to your possessions
Solid steel construction
No matter what your space needs, we can deliver the best size container, from 10' to 40' and everything in between. Our many customizable options mean you never have to pay more for space or add-ons that you don't need. Likewise, you won't ever have to compromise better quality for more space with our units.
Shipping containers for rent near me are easy to get with Haulaway Storage Containers, the leading experts in storage container and shipping containers delivery and pick-up in the Western United States. Our Washington service center is just a short drive away from Seattle, and we frequently deliver to our customers by the next business day. We value your time and your life, and we know how quickly things can change. Which is why we offer such timely and dedicated service to our clients. So go ahead, pick up the phone and make the call that will improve your life today!