Cheapest Storage Container in Bakersfield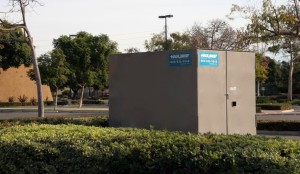 When a retail store needs to have more inventory on hand they look for the cheapest storage container rental in Bakersfield to ensure they have a place to store this added inventory.  Even though the store needs a cheap container rental, they also need to have the peace of mind knowing the products in that container are secure.  This is why more retailers turn to Haulaway Storage Containers when it's time to rent a conex.  Their patented Rhino locking system keeps everything safe and secure, minimizing the loss of inventory to the store.
Affordable Storage Container Rentals
When would a retail company need extra storage, and do the necessarily need a cheap container for rent when they can get a high quality one for a competitive rate?  For stores that sell seasonal items such as holiday decorations in the winter and summer activity items, finding the cheapest storage container rental in Bakersfield is the best answer to the need for more storage.  Many retailers will rent a conex that will give them a full forty feet of added space to store larger items which are difficult to haul in an out of the store.  This makes for a more efficient method of storage and offers the right fit for the company.
A container from Haulaway Storage Containers is a better alternative to a cheap container for rent, and is not just for retail use.  They have delivered storage containers of various sizes to hospitals, churches, schools, construction sites, office buildings and even homes.  The storage containers they offer come in a wide variety of sizes to fit every need so you aren't paying more to rent a conex than you should.  Finding the cheapest storage container rental in Bakersfield also requires the convenience of online payment, which you will be able to do with Haulaway.  Let them bring the right container to you for all your different storage needs. For pricing, please fill out the Quick Quote form and someone will get back to you shortly!