Conex Shipping Container Bakersfield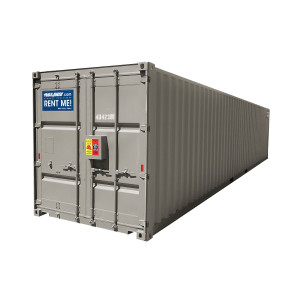 If you are looking for a conex shipping container near Bakersfield, you have come to the right place, because Haulaway Storage has what you're looking for. We offer convenient, affordable temporary storage to people in most major cities in Washington, Colorado, Utah, Nevada, Oregon, California, and Arizona. Our portable and secure containers are delivered right to your location. At the end of your use, we will also pick up the shipping container from you. While you rent the cargo container, you can use it to conveniently keep goods and materials in an extra storage space, without having to travel to get to it or having to build a storage space of your own!
Contact Haulaway Storage for a FREE Quote
There are many reasons you might need a conex shipping container near Bakersfield, and whatever your reason is, we've got you covered. You may be a homeowner who is remodeling or moving, and need a place to keep building supplies or furniture because it does not currently fit in your house. We can drop a container off for you right at your home so you can conveniently load and unload it at your leisure. There is nothing simpler than having the extra space you need right next to your house.
Of course, many businesses need to rent cargo containers. If you are a retail or warehouse owner with extra inventory at a given time of year, it may make more sense to hire temporary storage than to either sell your extra merchandise or expand your location so that you can fit the materials in your permanent location. If you work in construction, you may need to keep items on a job site that need to be locked up and protected from the elements. Both great reasons to get a conex storage container you can use however you need. Contact Haulaway today for a free quote!