Cheapest Storage Container in Riverside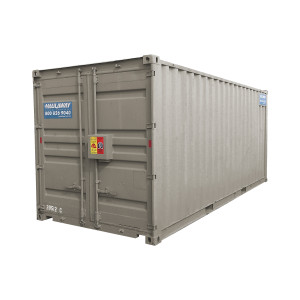 For any portable storage needs you want the cheapest storage container rental in Riverside you can find.  Luckily Haulaway Storage Containers serves many areas in the Western United States including Arizona, California, Oregon, Washington, Nevada, Utah and Colorado.  You can certainly find a cheap container for rent no matter where you are, but why not rent a storage container from a reliable company that offers high-quality options? They're great for any location you have that needs to be expanded or just for some temporary additional space for additional room to store items. With competitive rates for quality containers, you can't go wrong.
Quality Service Since 1968
Haulaway Storage Containers has been in business since 1968.  This means you have a reputable and longstanding company to provide you with the right cheap container for rent for your needs.  You can feel confident when you rent a storage container from Haulaway Storage Containers.  Not only do they offer you the cheapest storage container rental in Riverside, but you can order your container in a variety of sizes and have the patented Rhino Locking System on your container whenever you order the twenty or forty foot size.  This gives you peace of mind knowing your items in the container are secure and protected.
Their storage containers are made of high strength fourteen gauge steel and are wind and water resistant.  The floors are hard wood and steel to help keep items protected.  Even though they offer the cheapest storage container rental in Riverside, you still have a high quality product to use.  When you need a cheap container for rent, often the size can be an issue.  If you don't need the largest size, Haulaway has several different sizes so you can get the right size for your needs and never spend too much. For pricing, please fill out the Quick Quote form and someone will get back to you shortly!