Portable Storage Containers in Seattle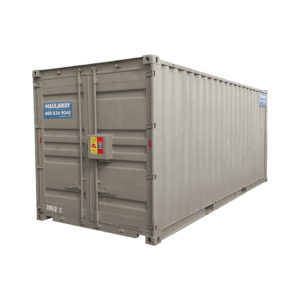 Are you looking for the right company to provide you with portable storage containers in Seattle?  Do you have multiple locations where you need a portable storage container but aren't sure if you can get one to each site in the time you need them?  Are you looking for more variety in the container storage size for the various places you need to have a storage container delivered?  If any of these questions were answered with a "yes," you need to call Haulaway Storage Containers to have the storage you need.
Haulaway Storage Containers can deliver a portable storage container wherever you need one in Seattle.  They also offer as soon as next day service of their portable storage containers in Seattle so you can start storing your materials in one of their containers right away.  This company has five different sizes to give you the right container storage space you need and make sure you don't have to pay for storage space you won't use at any of the sites you need to have this storage.  You need a container and Haulaway has the right solution for you; a perfect fit.
Not only will you have the benefit of different sized portable storage containers in Seattle to choose from, but all storage containers from Haulaway offer you the benefit of being made to last.  For the container storage, you need they offer you a portable storage container with hardwood floors, thick steel surround, the Rhino locking system and doors on both ends of many of the containers to allow you the entry and access you need.  When you store your stuff using a Haulaway storage unit you'll know the items inside are protected from the outside weather and from theft.