Shipping Containers for Rent in San Diego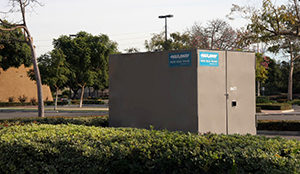 San Diego has grown and progressed beyond expectations, which means more shipping containers for rent in San Diego have been used than ever before. This is good news for those who offer shipping containers for rent in the area and the top rated name in the business is Haulaway Storage Containers. They have grown and built their company since 1968 on the ideal of service to their customers, which for them means more than just bringing the right container on time every time, but means offering something that other companies just don't have.
Affordable Shipping Containers Available
What does Haulaway offer in their shipping containers for rent in San Diego that no one else does? They offer affordable storage containers and shipping containers for rent in a variety of sizes. No one else has five sizes of containers to choose from which makes Haulaway the right name when you don't need a full sized container to store the items you have. These five sizes include ten, twenty, twenty-one, twenty-six and forty feet to ensure you have the right unit to give you the storage you need for the project you're working on, whether it's a construction project or just adding more storage to your store.
Not only can you have a variety of shipping containers for rent from Haulaway, but you have containers that are made from fourteen gauge steel with steel and hardwood floors that give you the right space and frame to keep anything you need inside. All shipping containers for rent in San Diego from Haulaway are guaranteed to be water and wind resistant while offering you the security you need to keep intruders out. When it comes to storing expensive materials and equipment don't trust just any name, trust Haulaway Storage Containers.