Locking Storage Containers San Diego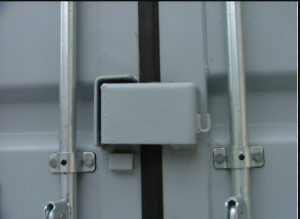 If you've been wondering where you can find locking storage containers in San Diego, look no further! Haulaway Storage Containers is the best choice for outside storage containers in the Western United States. How can we make that claim? By continually making the effort to provide world class customer service, fast delivery, and clean, secure outside storage containers. We don't take our position as the premier provider of storage solutions to businesses and individuals in California, Oregon, Washington, Nevada, Arizona, Utah, and Colorado lightly. Our customers are in a variety of industries, including healthcare, education, government, retail, office, construction, industrial warehouses, and residential homes. However you utilize our outdoor storage containers, Haulaway guarantees the same great customer service for every client.
We work to provide a smooth and painless ordering process for our customers, starting with a quick quote for locking storage containers delivered to San Diego. All you have to do is fill out our convenient online form or call friendly customer service to get a fast and free estimate. Once you've ordered, we promise speedy delivery. In some areas, we are even able to deliver your outside storage containers within one business day! There's no need to wait around for other storage solutions, because we deliver where you want it, when you want it.
In addition to responsive customer service and fast delivery, our storage containers are well-maintained and secure. Each unit is built with our proprietary Rhino Locking System, ensuring your personal property is safe from theft and vandalism. The units are also constructed out of 14 gauge steel and soundly manufactured to be weather safe. You can rely on Haulaway's locking storage containers in San Diego to keep your property secure from the elements and thievery. Contact Haulaway today to discuss what storage unit you need.
RECEIVE A QUICK & FREE ONLINE QUOTE OR CALL US NOW AT 800.826.9040